a. Campaign access by Notification panel
Once the donor donates the amount, the Notification will be received. Click on it to open the respective campaign page.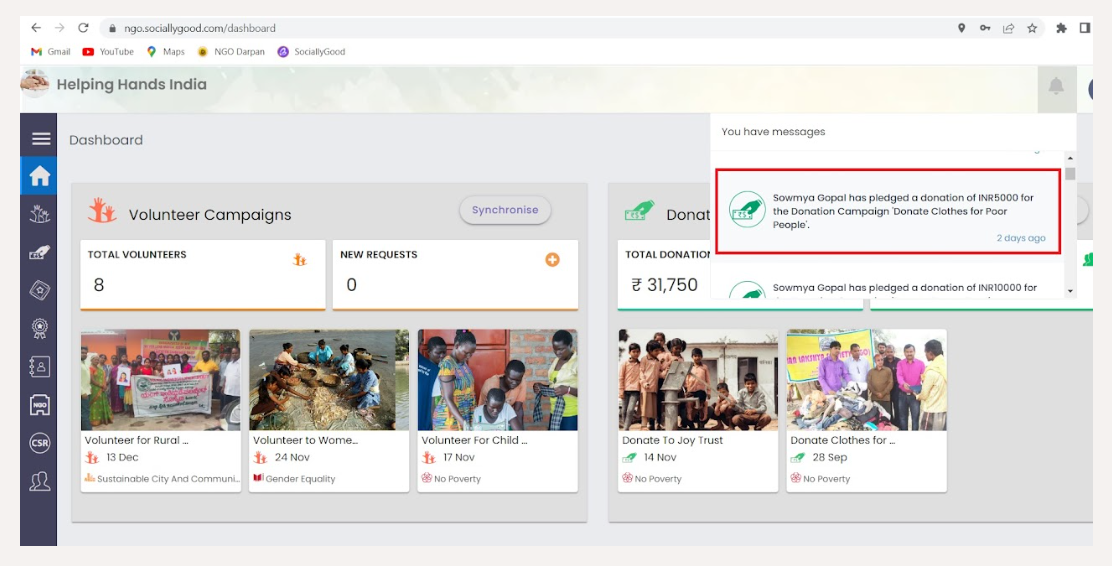 b. Campaign access by list view
Click on Donation Campaigns from the main menu, which opens the Donation campaigns list view, and click on the campaign for which you want to approve the registered volunteers.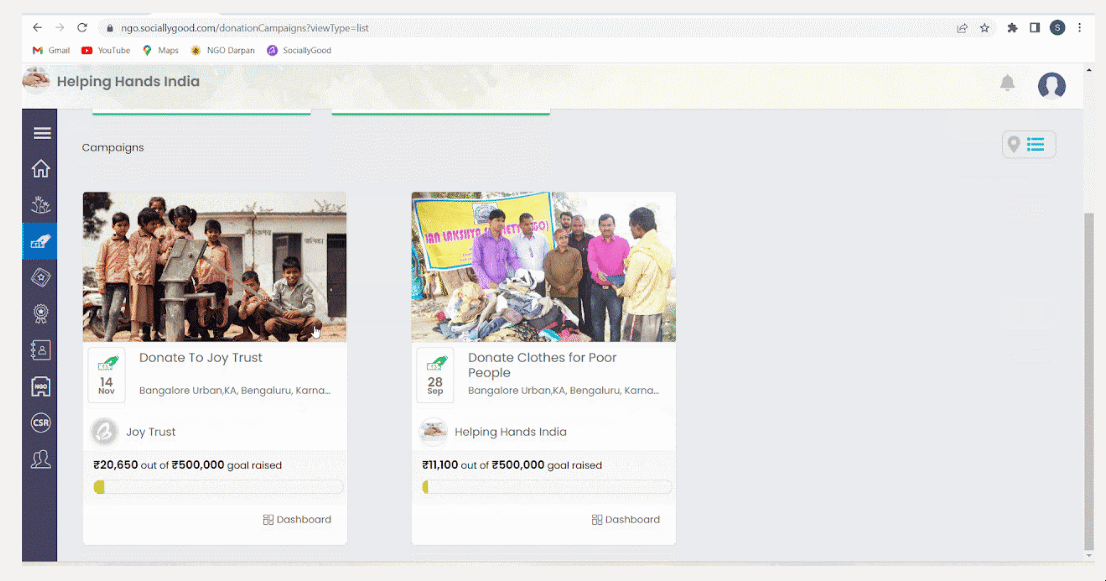 2. Click on the View
Donations
button. Then you can see the
Donors
list.