1. Go to the side menu and click on
Events
.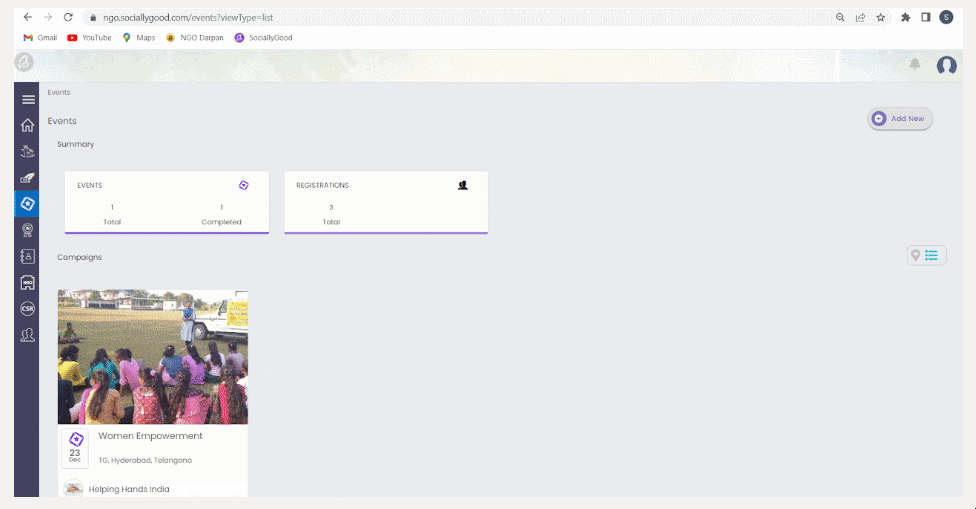 2. Click on
Add New
button to create a new Event.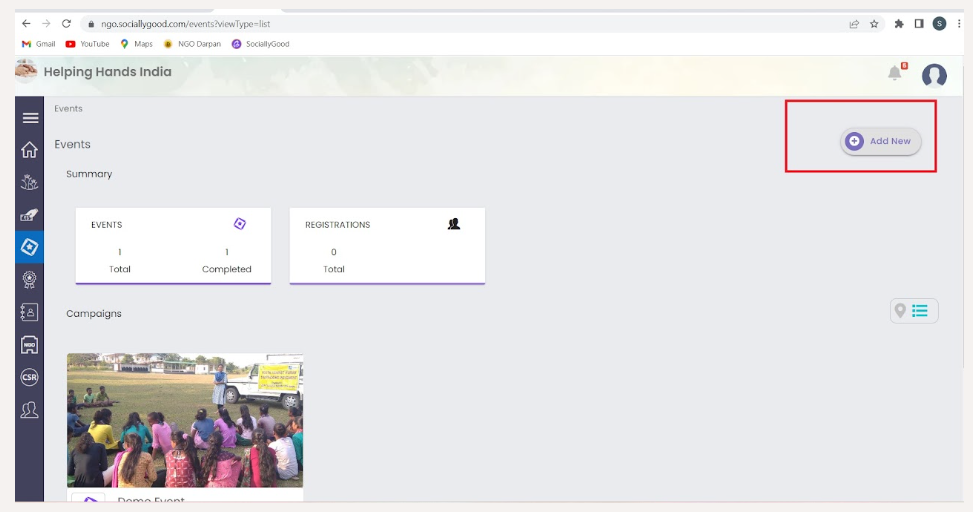 3. Choose the
Member Template
from
Campaign Templates
section.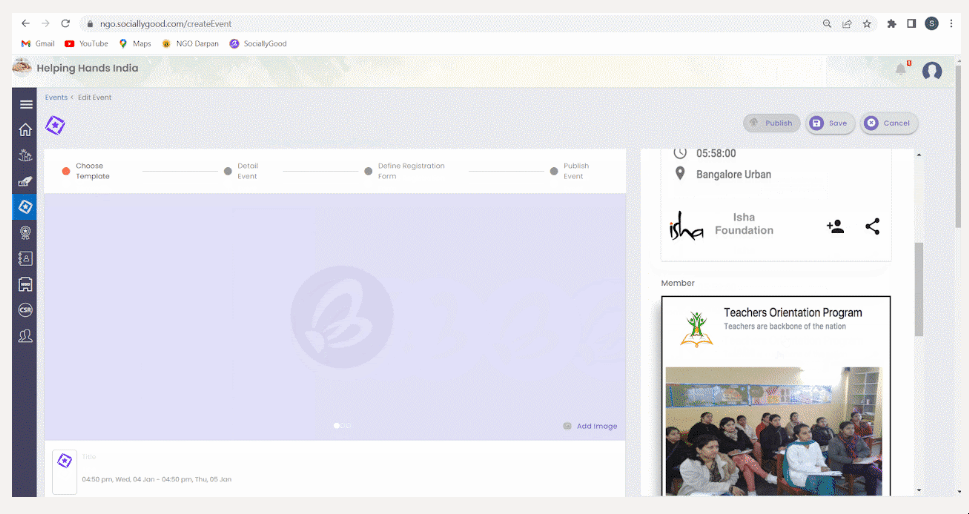 4. Click on the
Detail Event
tab.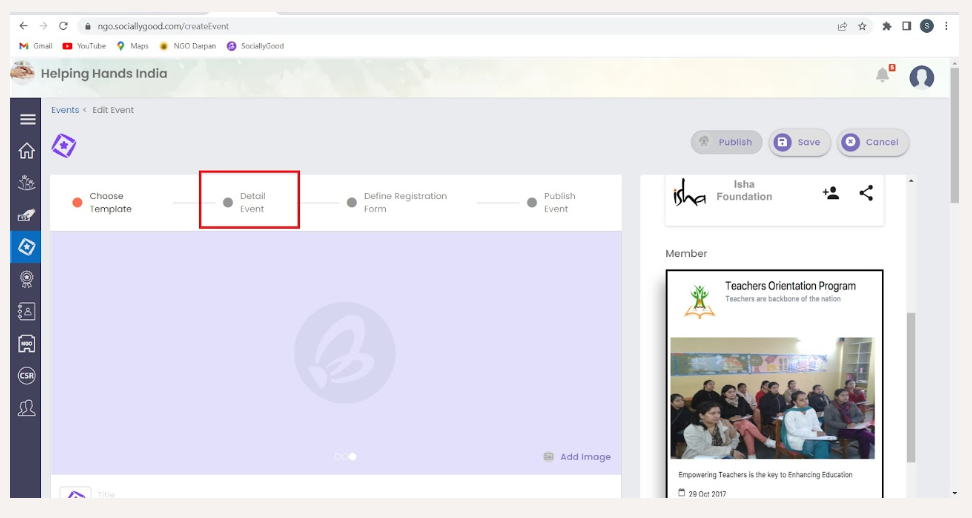 5. Click on
Add Image
to upload a relevant banner image.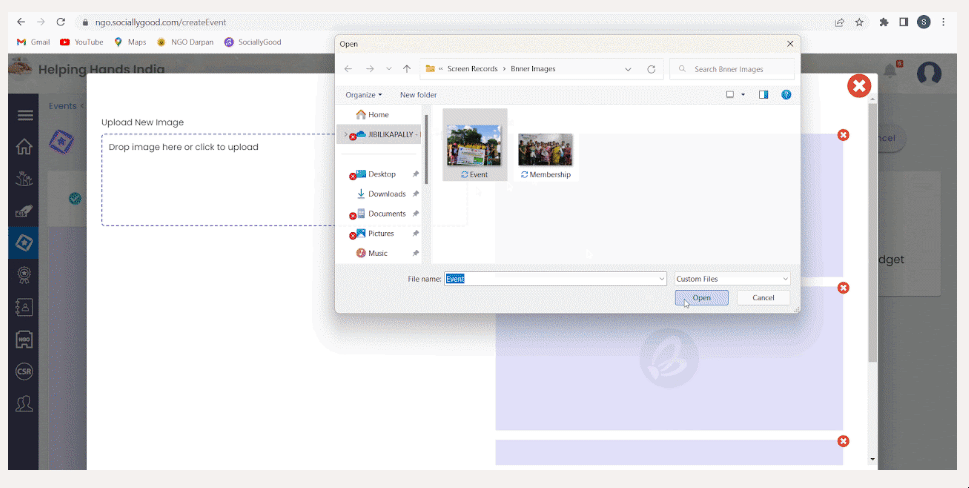 6. Write an effective
Title.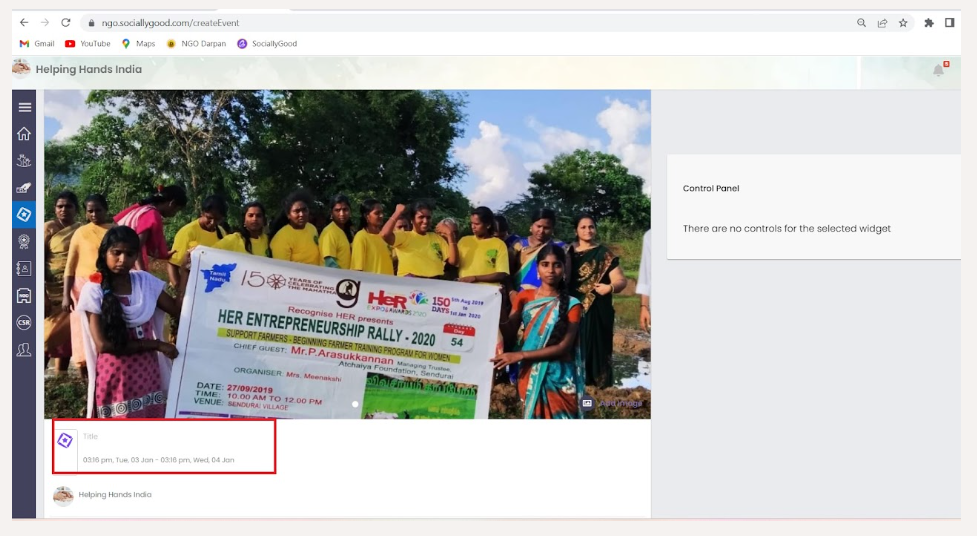 7. Go to Details to write a short description of the Campaign.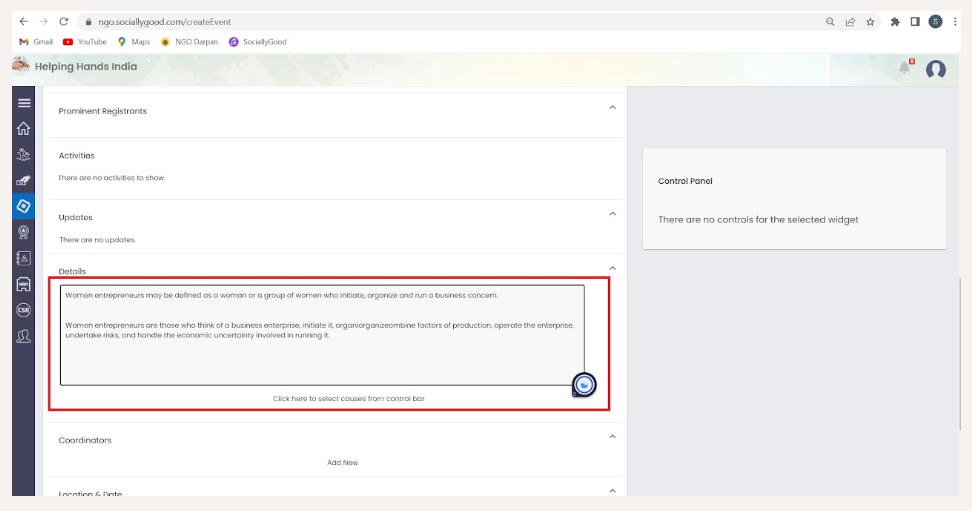 8. Click on Click here to select causes from the control bar and select the causes related to the Campaign.

(Note: Do not forget to select the causes while filling up the Basic Details section of Non-Profit Profile Update.)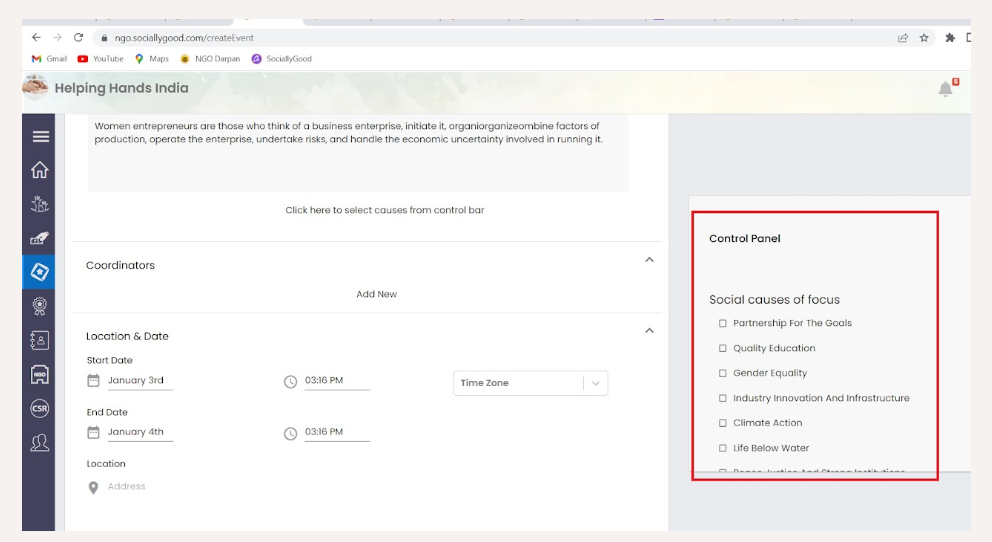 9. Go to
Location & Date
: Update the
Start Date, Start Time
,
End Date,
and
End Time
as per the Campaign requirements.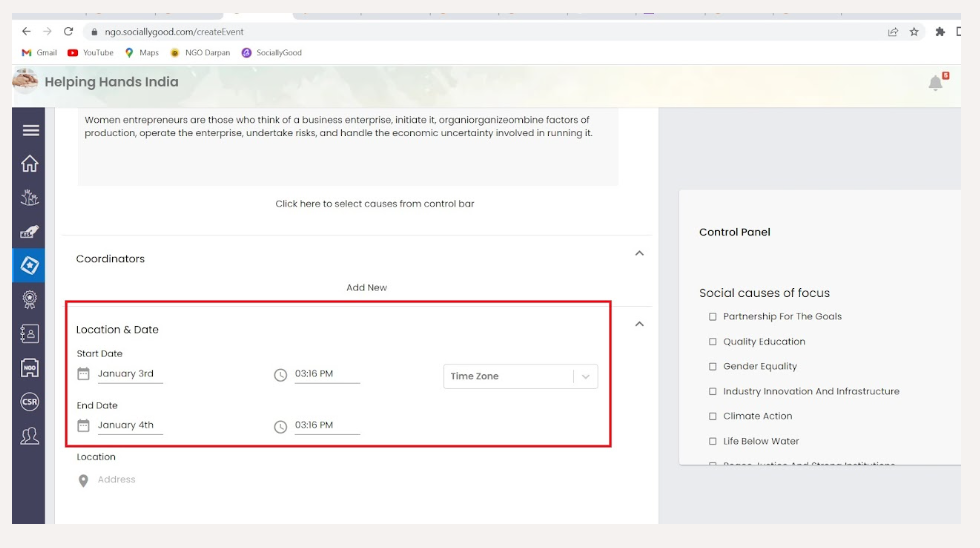 10. Click on the
"Location"
field. Type and select a location name in the
Google Maps.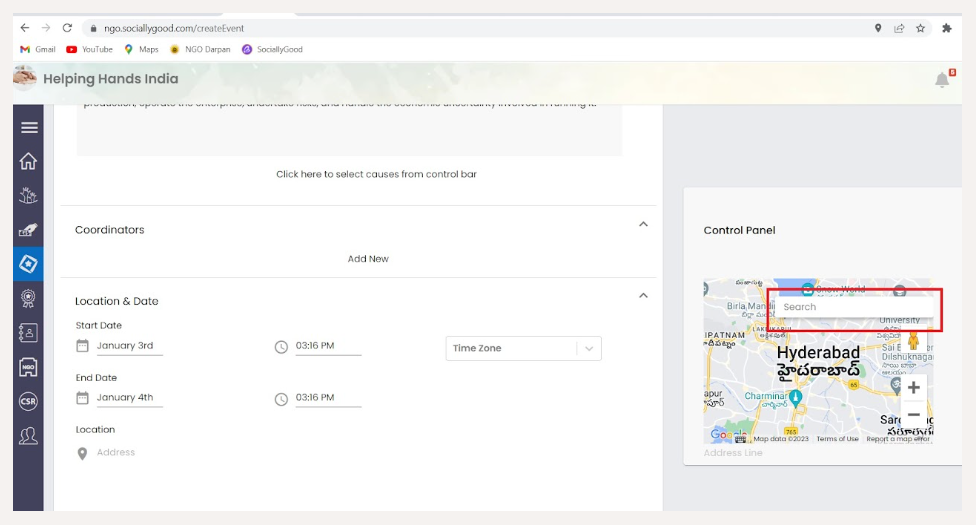 11.
Verify all the steps, and click on the
Save
button
.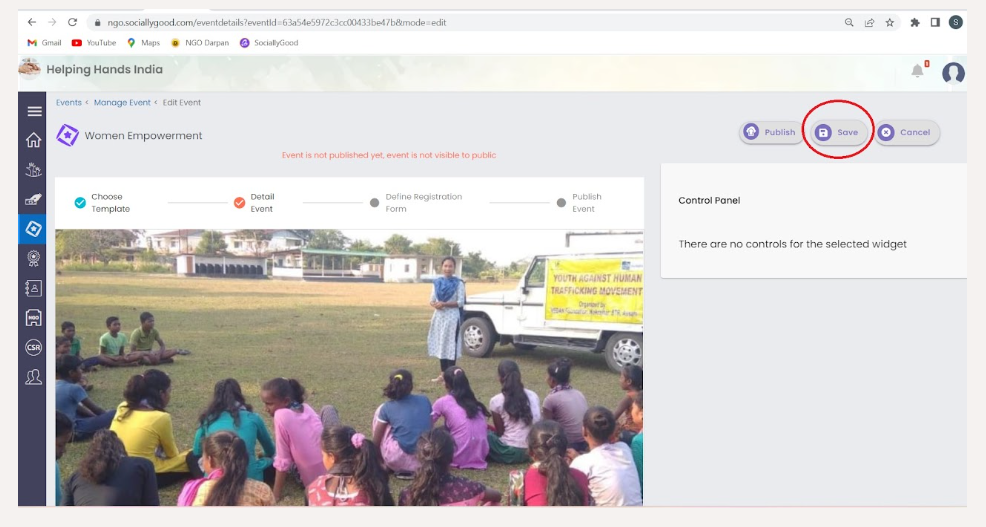 12. Click on Define Registration Form
(
Note:
By default Name, Email, and Mobile number fields are there in the form. If you want to add any extra field you may use this option).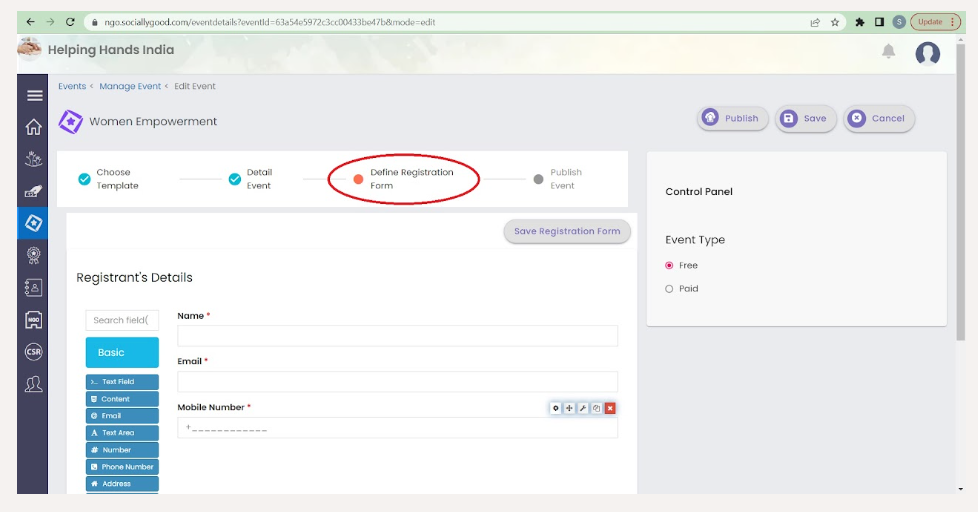 13. Select the field which you want, drag and drop it into the form, then click on the
Save
button.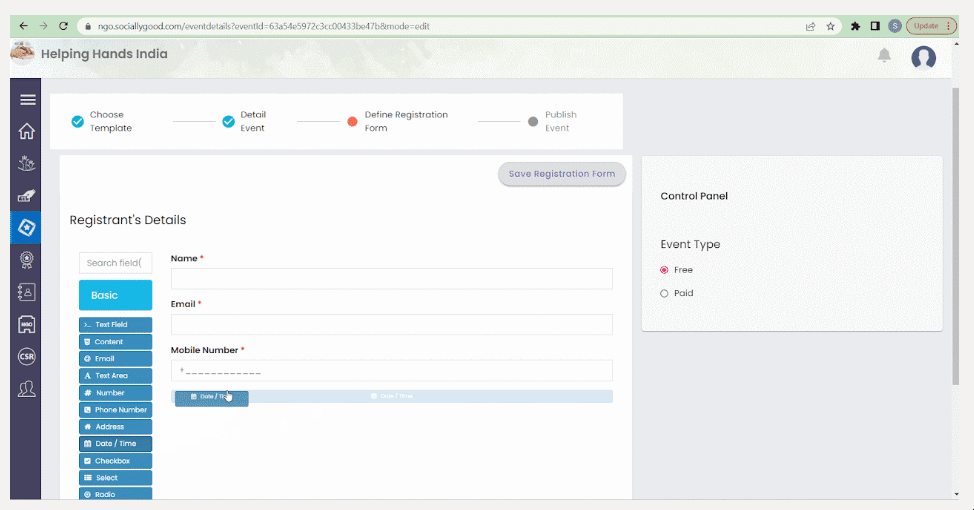 14. Click on the
Save Registration Form button
then
Save
the Event.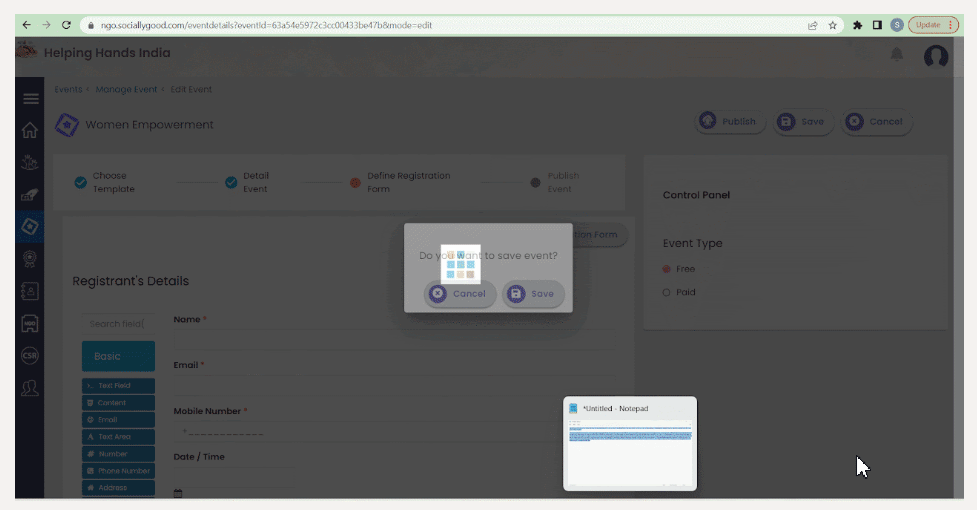 15. Click on
Publish
button.